Vietnamese Mini Pancake with Oysters
Vietnamese Mini Pancakes with Oysters
By Helen's Recipes Published: December 21, 2022
Prep:

10 mins

Cook:

20 mins

Ready In:

30 mins



Yield:

20 pcs (4 Servings)
Vietnamese Mini Pancakes (bánh khọt) are crispy and succulent with savory fillings including quail egg and shrimp. In this special version, I top the pancakes with oysters. Serve with fresh greens and a light sweet and sour dipping fish sauce, it's a great afternoon snack, especially on cold rainy days. You will need a takoyaki of Bánh khọt mold which is a griddle with half-spherical holes that can be found at Asian stores.
Print
Instructions
In a mixing bowl, combine crispy crepe mix, water and beer, turmeric powder, salt and stir well.




Bring a small saucepan of water to a boil, add 1 tsp salt and 1 tsp vinegar. Add oysters and blanch for 30 seconds. Then remove with a slotted spoon and transfer to a bowl.




Fill the holes of the mold halfway with oil. When the oil is nice and hot, pour in the batter to fill about two thirds of the holes (about 15-20 mL per hole). When the pancake is set (after about 2 minutes), fill each hole with 1 quail egg, and an oyster. Cover with lid and cook for 3 minutes. Then uncover and fry for another 2 minutes until the base of the pancake is golden brown.




Arrange the mini pancakes on a plate around the rim. Place fresh greens, shredded carrot and green mango in the center. Serve with a light sweet and sour dipping fish sauce.



About me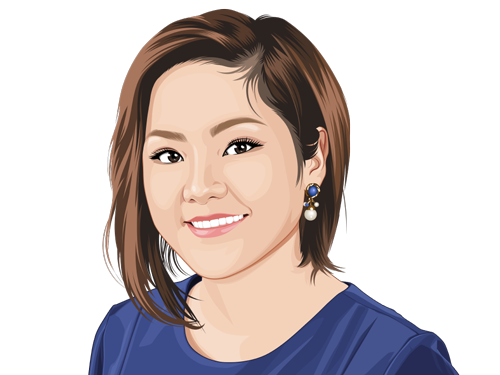 Since 2011, I've passionately shared my cooking videos on social media to help food lovers make mouthwatering authentic Vietnamese dishes at home. I've been featured in many prestigious magazines and TV shows, playing different roles like a character, guest, and even a cooking show host. I'm also a proud author of best-selling cookbooks that have made their way into kitchens all over the world. You can grab my cookbooks in English, Vietnamese, or Chinese from tons of online stores and bookshops worldwide. Let's cook up some tasty adventures together!
Get Vietnamese food trend updates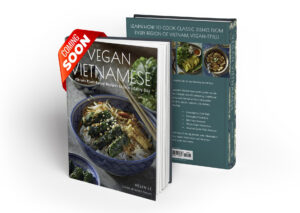 Fanpage