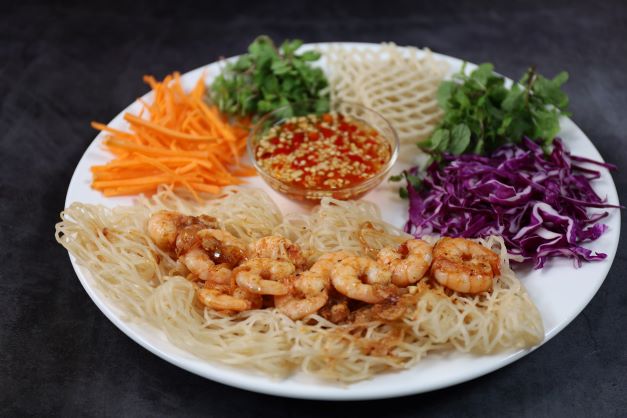 Cassava Noodle Salad | Phở sắn trộn
Cassava Noodle Salad | Phở sắn trộn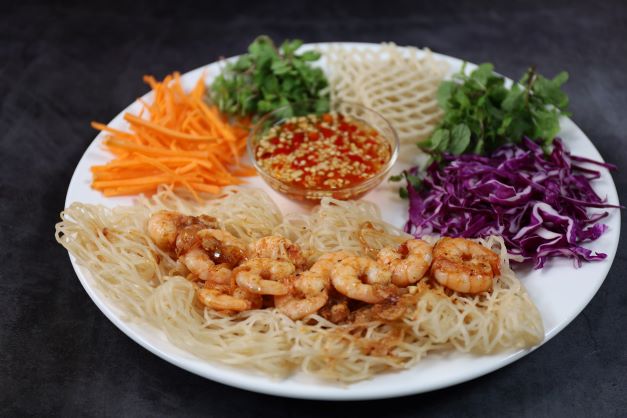 By Helen's Recipes Published: October 12, 2022
Prep:

10 mins

Cook:

15 mins

Ready In:

25 mins



Yield:

2 Servings
Originated from Que Son town (Quang Nam Province in central Vietnam), cassava noodles are made from fresh cassava roots in a grid pattern. It can be served by soaking the noodles in water for 10 minutes (no cooking required) and with your favorite sauce or salad. The noodles are chewy and can absorb the seasonings/sauce very well.
Print
Instructions
In a bowl, combine all ingredients for salad dressing. Stir well to dissolve the sugar.




Season the shrimps with minced shallots, minced garlic, fish sauce, a pinch of sugar and pepper. Heat some oil over medium heat in a small skillet, add shallots and garlic and sauté till fragrant. Then add shrimp and cook until the color changes to orange red.




On a serving plate, place shredded carrots, red cabbage, herbs, shrimp, and cassava noodles in small groups around the rim of the plate. Place the dressing in a small bowl in the center of the plate. To serve, pour the dressing over the salad and noodles. Toss well and enjoy!



Tags In:
About me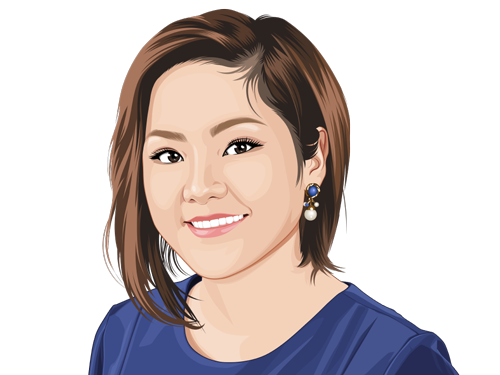 Since 2011, I've passionately shared my cooking videos on social media to help food lovers make mouthwatering authentic Vietnamese dishes at home. I've been featured in many prestigious magazines and TV shows, playing different roles like a character, guest, and even a cooking show host. I'm also a proud author of best-selling cookbooks that have made their way into kitchens all over the world. You can grab my cookbooks in English, Vietnamese, or Chinese from tons of online stores and bookshops worldwide. Let's cook up some tasty adventures together!
Get Vietnamese food trend updates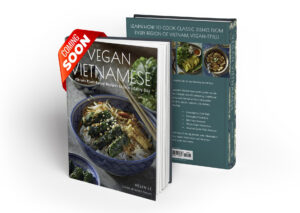 Fanpage